Celebrate Happiness
Roadshow
I invite you to join me in an uninhibited musical adventure, the Celebrate Happiness Roadshow, guaranteed to awaken the Happiness Vibe inside of you.
You hear it in a love song, you feel it in your heart when you fall in love, you see it in a beautiful sunset, and you smell it in a wild rose. And it definitely tastes delicious.
It is really good—really good—that happiness is always alive and waiting for us to tune into our special happy place. Let my Happiness Road Show woo you into laughing, singing along, and over all….feeling enchanted, happy, and on cloud nine.
The Celebrate Happiness roadshow is all about -Being aware of Happiness, Celebrating Happiness, and applying Happiness in ways that benefits you, benefits others and benefits the world.
I passionately believe in "being in love with life." When you are in love, you feel that sweet energy, you feel the life force. You dream big and know that you can do anything. That's a big part of happiness.
I also experience happiness as music—I hear it and feel it— It comes to me through a beautiful melody, a touching lyric, a powerful rhythm, or a comic twist. And sharing musical moments combined with humorous stories is my way of saying let's choose to be happy with love and laughter.
Together at the Celebrate Happiness Roadshow we will celebrate with love songs and vivid and funny stories: some told by audience members. We pass the mic so everyone who wishes can share what makes them happy letting all of us be transformed by the love and joy of the moment
In the show, we step into the Magical Energy of Happiness with tunes old and new:
"Get Happy", "All You Need Is Love" "Accentuate the Positive" "The Secret of Life", "You've Got a Friend" ,"What a Wonderful Life" "Bring me Sunshine" "Make Someone Happy" "Dream a Little Dream of Me" "I'm Glad There is You" Why did I choose you? My Foolish Heart" "You Are Never Fully Dressed without a Smile" "Earth Day Every Day!
When I walk in the woods or stroll on a beach on a sunny morning deep feelings of peace and happiness awaken. Nature stimulates one's senses and inspires one to breathe deep, open up and appreciate life. It's the Happiness Vibe!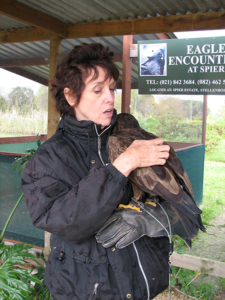 It is said that a happy heart, makes a happy home. And Mother Earth our beautiful home gives us life,peace and joy. With a happy heart let's show our love and appreciation by living sustainably and restoring her by 2030.
Enchanted lets walk out into the world, choosing happiness every day! After all "We Are Born Happy!"
The Celebrate Happiness Roadshow comes to you Live and streaming and always includes amazing and gifted, local musicians, storytellers, singers and singer-songwriters who share their own original brand of the Happiness Vibe…
Happiness and Love,